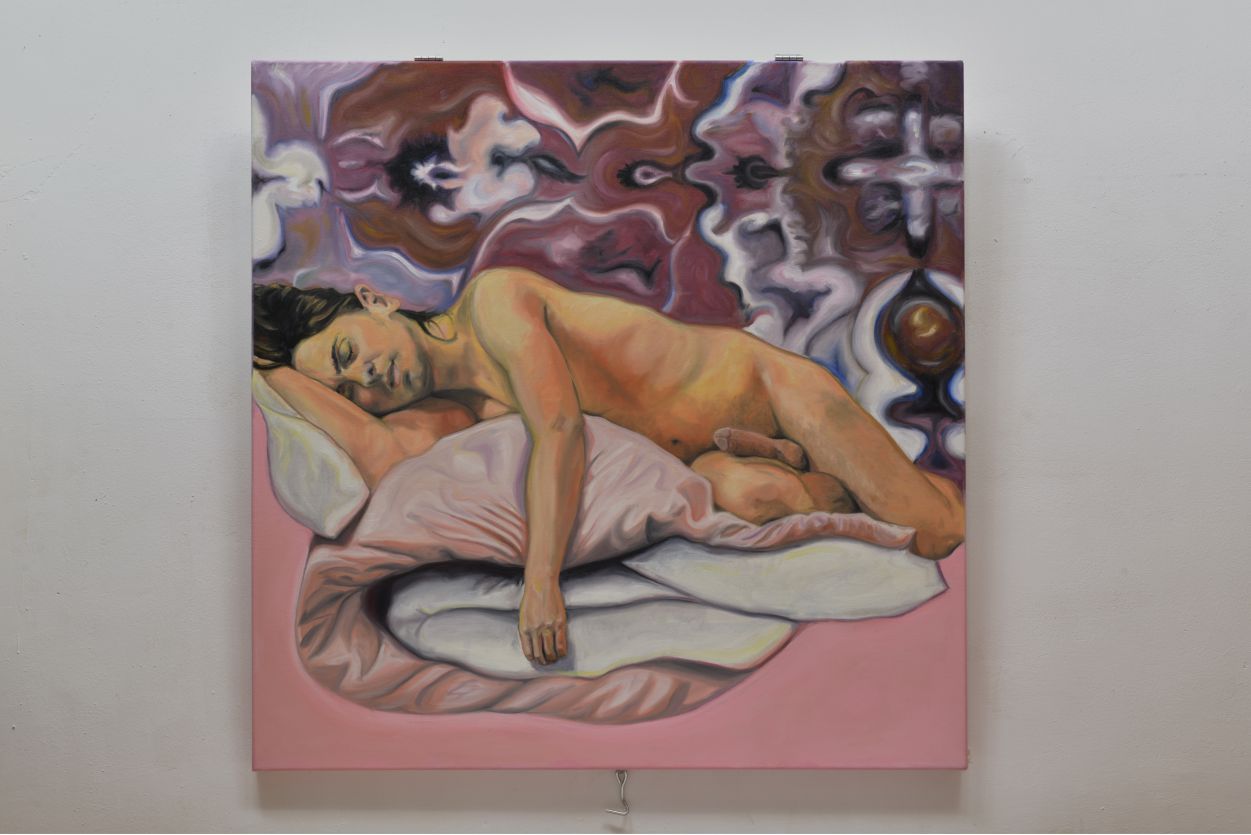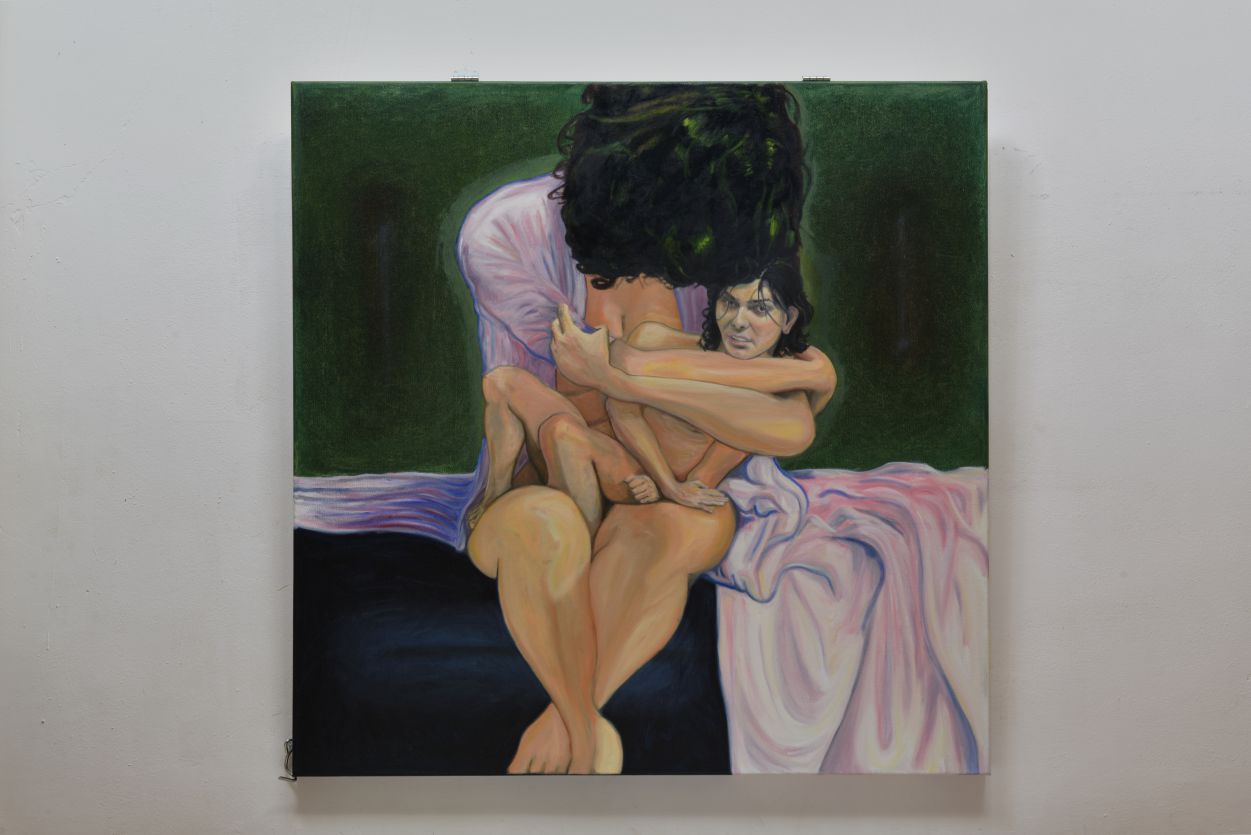 Anton Pashutkin's first show with Alisa Gallery, Tosha, further elaborates on the artist's original research into his subjective experience of gender and sexuality that started in 2020.
The paintings from the series build on individual memory and family history. The cinematic canvases are filled with movement towards pleasure: a heaving body, a turned shoulder, a tossed head, deformed limbs pushing against the edge of the painting. To convey the sensuality and tenderness of childhood photographs, which act as the foundation for the series, Anton Pashutkin makes use of classical compositions alluding to Renaissance and Baroque portraits, thus enhancing the sense of non-linear movement through time.
By offering the viewer access to a traumatic form of visual and spiritual ecstasy, the artist evokes memories of his own sensual experiences, a near-reverence for the passions and awareness of the body. His canvases, painted in bright colours, are dense and complex. Pashutkin breathes the air of visual decadence and polymorphic fetishism into conventional scenes from his childhood photographs and draws the viewer's attention to the tangible side of pleasure.
Treating images on his canvases like bodies that are being pleasured, Pashutkin seems to convey the idea that sexuality has become a feature of the featureless universe. It is through the body and its sexual capacity that pleasure gets a chance to last. The reverse is also true – we have no pleasures other than bodily ones, there are no pleasures other than sexual ones. The only means of enjoyment that exists for us is through and of the body. Antons works hint at the possibility of love beyond the narcissism of libidinal capitalism, and it is this love that allows one to stoop to desire – to reach out to another human being means to acknowledge one's wants and insufficiencies. The
impossibility of merging two bodies in the Real is defied in the language, in the Symbolic. If two can melt into one, enjoyment is ultimately possible. The artist has the power to name pleasure, to design and mould something new, which he passes on to us – from his own history of sexuality, gaining momentum and embodiment through the language of painting.
From the article 'Sexuality with Errors' by Ksenia Kononenko
Anton Pashutkin is a Moscow-based visual artist and painter, second-year student of the Baza Institute; has participated in a number of group exhibitions.
Ksenia Kononenko is a Lacanian psychoanalyst, poet and independent researcher; contributing author at the KRAPIVA Mag and F-Writing on Syg.ma; developed a game for the OPEN project of the Russian pavilion at the 17th Venice Architecture Biennale.
Alisa Gallery is a young gallery of contemporary art in Moscow, founded by curator, art manager and recipient of the Innovation Prize Alisa Bagdonaite in 2020.